Education Centre of Australia launches online learning platform in India
2 min read
OpenLearning Bharat will offer programmes in artificial intelligence, data science, cybersecurity and machine learning.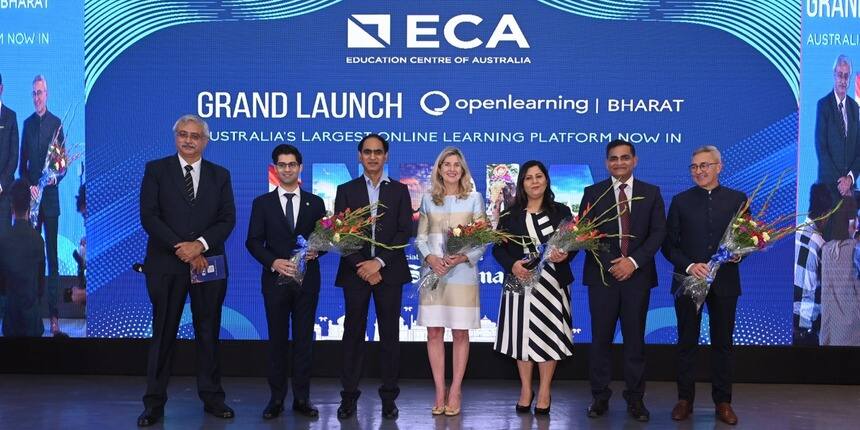 Education Centre of Australia Group launches OpenLearning Bharat (Imahe Source: Official Website)

NEW DELHI: The Education Centre of Australia Group (ECA) has launched OpenLearning Bharat, an online education platform, in India. The online platform was launched in an event in New Delhi.
OpenLearning Bharat is supported by The Education Centre of Australia and is led by Group CEO Rupesh Singh and India CEO Rajesh Singh. The platform aims to change the education landscape in India and will offer an inclusive learning ecosystem. It will make use of advanced technology and the expertise of top educators. It will provide guidance to students from diverse educational backgrounds.
ALSO READ| IIT Bombay, Amazon announce artificial intelligence, machine learning initiative
The launch event was attended by persons from renowned universities, leading corporations along with education service providers, experts, and media outlets.
Online courses
OpenLearning Bharat offers a diverse range of programmes that include artificial intelligence, data science, cybersecurity, machine learning and more and also provides comprehensive training in these areas. The platform aims to equip students with the knowledge and skills as per the needs of industry. The students or learners will be able to learn about the AI complexities, understand data analysis, and get insights on security of digital systems.
This initiative will help India become a global leader in education. OpenLearning Bharat will provide sustainable and affordable access to world-class education in India and support students from economically weaker families.
"At the Education Centre of Australia (ECA Group), we are excited to be part of this transformative journey. As founder of ECA Group, I firmly believe that access to quality education should not be limited by financial constraints. OpenLearning Bharat, with its in-demand courses in Artificial Intelligence, Data Science, Machine Learning, Cybersecurity, and more, aims to bridge the gap and empower students from all backgrounds" said Rupesh Singh, founder and CEO, ECA Group.
ALSO READ| IIT Jodhpur launches online MBA in Fintech and Cybersecurity
Rajesh Singh, chief executive officer, Education Centre of Australia (ECA Global), said, "Together with the Ministry of Education and other esteemed institutions, we are committed to realizing Prime Minister Narendra Modi's vision of making India a Vishwa Guru. Through our collective efforts, we will unleash the potential of Indian students, fostering a knowledge-driven society and shaping the future of education in India and beyond."
"The surge in online learning is astounding, with a significant rise from 2.679 crore individuals in 2017 to 14.6 crores in 2023. By 2027, we anticipate a staggering 24.4 crore Indians studying online. This exponential growth highlights the transformative impact of online education, making it an increasingly popular choice for millions of learners nationwide." said Adam Brimo, founder and Group CEO of OpenLearning.
---
Follow us for the latest education news on colleges and universities, admission, courses, exams, schools, research, NEP and education policies and more..
To get in touch, write to us at [email protected].
link