From ahistorical history to poopooing porn: Republicans are ready for the 2022 legislative season | The Latest | Gambit Weekly
5 min read
The legislative session starts next week, and Louisiana legislators are already hard at work filing bills to address national right-wing talking points … ahem, we mean the state's most pressing issues, of course.
To be clear, some of these bills won't even get a committee hearing … this year, anyway. But as we learned over the course of the Trump regime and the pandemic, it doesn't take much, or long, for the unhinged to become articles of faith in the Republican Party these days.
Right off the bat, we're getting deja vu to last year's most banana pants moment thanks to Rep. Raymond Garofalo. Though Garofalo may no longer be the House Education chair after his comments last year about "the good, the bad and the ugly" of slavery, the Chalmette Republican isn't done weighing in on the matter yet.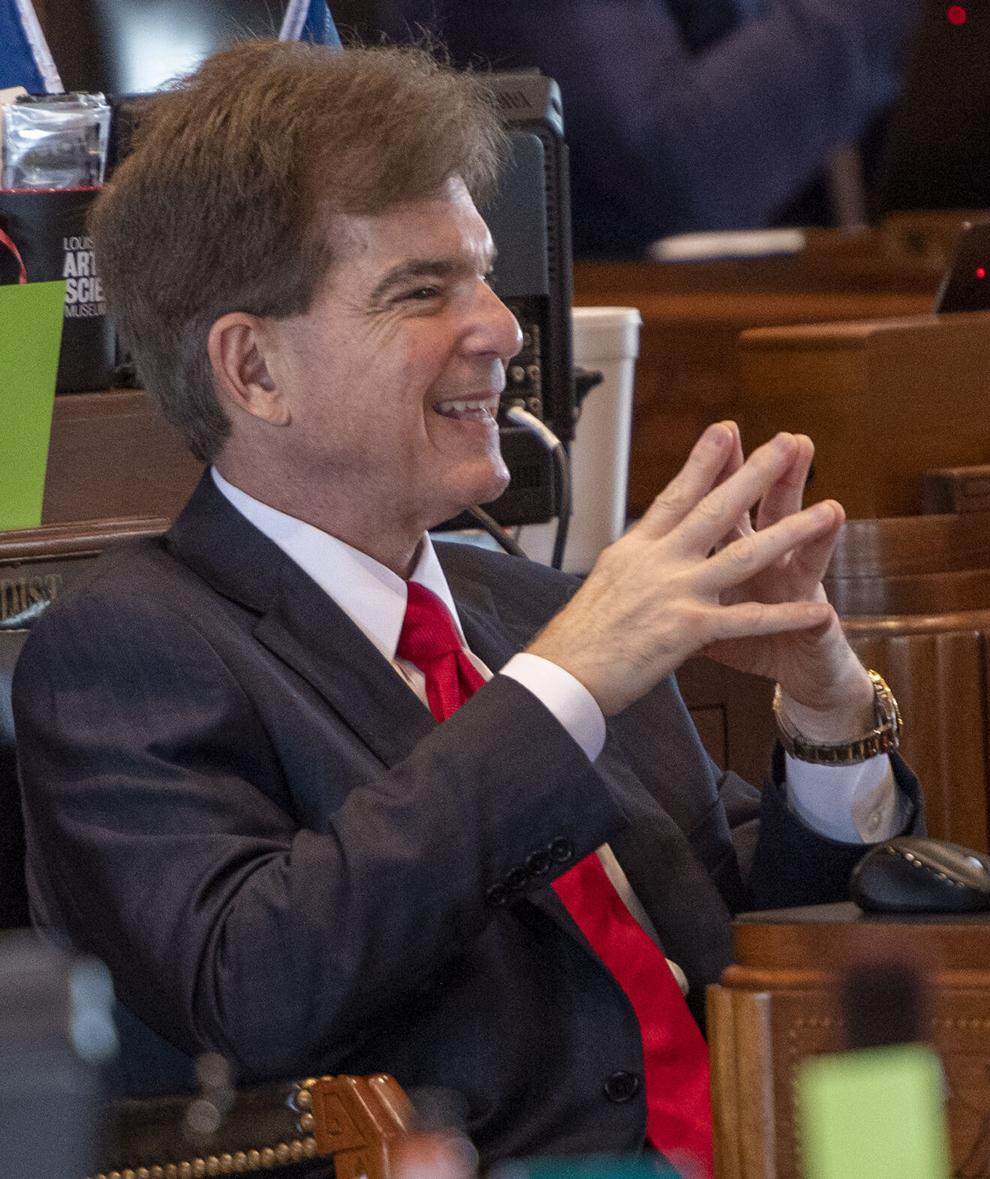 His House Bill 747 seemingly would both require public schools to teach Martin Luther King's "I Have a Dream" speech and prevent them from doing so. Under the bill, schools wouldn't be allowed to purchase any curricula, instructional materials or staff trainings "that provide that a particular sex, race, ethnicity, or national origin is inherently superior, inferior, advantaged, disadvantaged, privileged, underprivileged, biased, or oppressed relative to another."
Ironically, in the very 1963 speech Garofalo says he wants teachers to teach, King specifically talks about how America has failed Black people and given them a "bad check."
"We can never be satisfied as long as the Negro is the victim of the unspeakable horrors of police brutality," King said. "We can never be satisfied as long as our bodies, heavy with the fatigue of travel, cannot gain lodging in the motels of the highways and the hotels of the cities."
And, like most white men with no teaching background but loads of uninformed opinions on teaching race, Garofalo's not stopping there. His other education bill, HB 787, would require school systems to publicly post on their websites any lessons, materials or trainings that deal with nondiscrimination, diversity, equity, inclusion, race, ethnicity, sex, gender or bias. It's unclear if this outburst of support for transparency from Garofalo is to help put together his list for his next book burning.
As if education workers didn't already have enough on their plates teaching during a global pandemic, a bill by Rep. Gabe Firment, a Pollock Republican, would require them to out transgender children to their parents or guardians. It prohibits staff at both public and private schools from withholding "from a minor's parent or legal guardian information related to the minor's perception that his gender is inconsistent with his sex." The very specific gendered pronouns in the bill is an interesting choice, since in theory it could mean that aspect of the bill would only apply to trans boys.
Meanwhile, Livingston Parish Republican Rep. Valarie Hodges also has some ideas on how to better learn the students of Louisiana. Hodges' bill would require schools to indoctrinate —sorry, "instruct" — students that, among other things, socialism is in "conflict with the ideology of the U.S." Never mind the fact that much of our current system is rooted in socialist principles and programs like the Social Security system and Medicare — both of which much of her elderly constituents enjoy.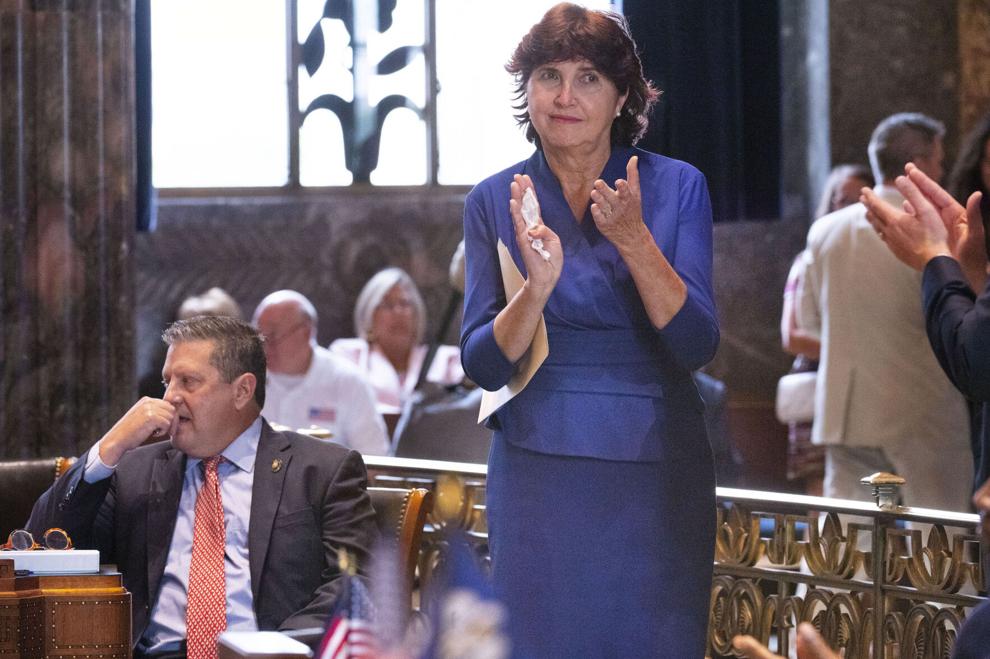 Franklinton Republican Sen. Beth Mizell, meanwhile, is back with her latest bill to ban transgender boys from playing on sports teams with other boys and transgender girls from playing on sports teams with other girls. Last year, Gov. John Bel Edwards vetoed a slightly different version of the bill which targeted women's teams, and despite holding a supermajority in the Senate and a near supermajority in the House, Republicans failed to override that veto.
Mizell also has a bill to tackle our state universities' biggest problems … *checks notes* … students watching porn on campus?
The bill would forbid employees and students from accessing "sexually explicit, pornographic, or sexually harassing and, therefore, reasonably believed to create a hostile work environment" content through the university's wifi or internet service provider. Universities would be in charge of deeming what content it would block.
Speaking of porn, Metairie Republican Rep. Laurie Schlegel may want to check the browser history of her House colleagues before ramming House Bill 182 through the body. The bill would require online porn sites to, and we swear this is true, check your ID before providing access. That's right, websites will be required to have a bouncer checking digital IDs, or risk heavy penalties in court. The bill is extremely explicit, detailing just what body parts, orifices and acts are "damaging" to minors. Take a look for yourself.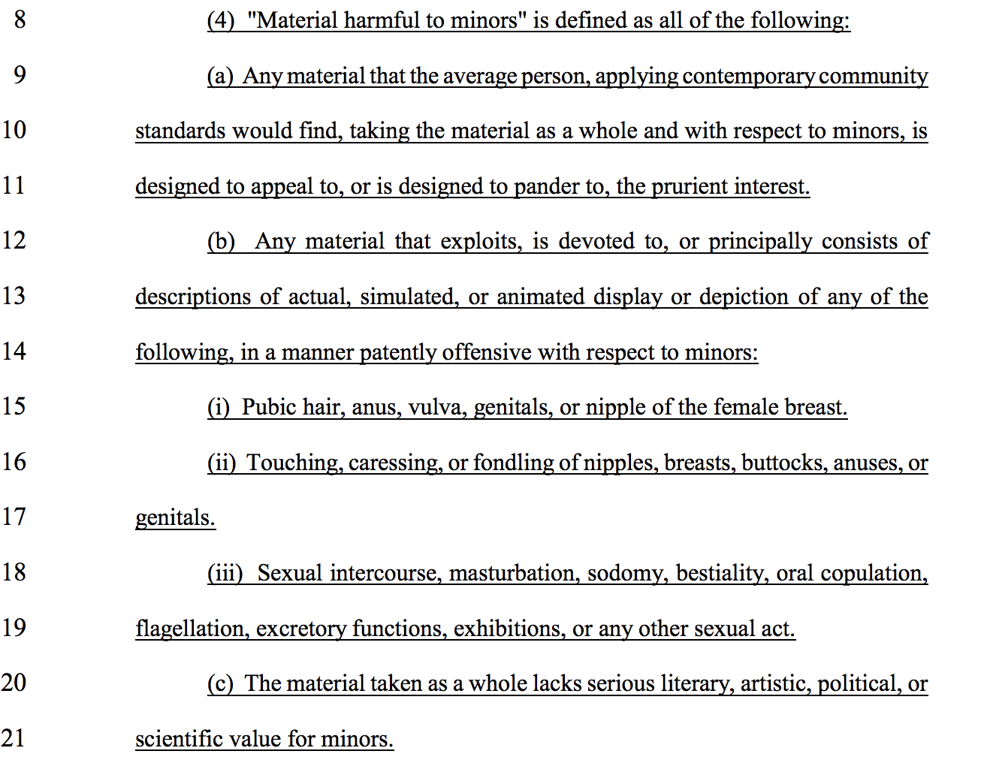 While a lot of the loopiest bills are in the House, the Senate has its fair share, too. For instance, the somewhat ironically named Sen. Patrick McMath, a Covington Republican, has introduced a decidedly anti-science constitutional amendment to ban "discrimination" based on immunization status. If approved by his colleagues, there'd be a ballot initiative this November asking voters if "immunization status" — which, to be clear, is not a real thing — should be added to other actual things people are actually discriminated against for like race, religion and sex.
Then, apparently unsatisfied with a 2008 law allowing judges to sentence a person convicted of raping a child under the age of 13 to chemical castration, Sen. Regina Barrow, a Baton Rouge Democrat, has a bill that would also put surgical castration on the table. The bill would allow a court to order the surgical removal of a person's testicles upon their release from prison.
Louisiana currently is one of several states that currently allow voluntary surgical castrations, giving some people convicted of sex crimes the choice of undergoing permanent surgery in exchange for a lighter sentence. Barrow chairs the committee that oversaw the LSU sexual misconduct hearings last summer.
The regular session begins Monday, March 14, and is scheduled to mercifully end by Monday, June 6.

link