Medibank records profit rise despite data breach – as it happened | Australia news
12 min read
Medibank posts better-than-expected profit despite bruising data breach
Thousands more Australians took up Medibank policies last year despite the hack of millions of customers' data, helping the health insurance provider to a solid second-half profit boost.
Net profit rose 5.9% to $233m for the half ending December 31, the company reported on Thursday, despite a one-off $26.2m expense mopping up the data breach.
The result was substantially better than analyst expectations, with Bloomberg estimating a profit of $220m.
Despite losing net 13,000 policies after the October public relations debacle, Medibank policyholders increased by 35,000 over the full year.
Policy numbers have been back on the rise since the start of February with an additional 200 net policyholders, compared to a 1,100 loss in January.
Chief executive David Koczkar said the company continues to support customers whose data was breached, including mental health and wellbeing aid, identity protection and financial hardship measures.
We recognise the significant impact the cybercrime event has had on our customers. There is more work to do, and the lessons we have learned from the cybercrime will continue to shape our response and we will emerge stronger.
Medibank expects to pay another $15m to $20m in the second half, including additional non-recurring investment in IT security.
– AAP
Key events
What we leaned – Thursday 23 February
And that's where we'll leave you this evening. Here's a wrap of what we learned today, Thursday 23 February:
The prime minister, Anthony Albanese, has accused the Coalition of undermining superannuation "at every single opportunity", as a political stoush continues after treasurer Jim Chalmers opened the door for changes to Australia's superannuation tax concessions scheme this week.
Thousands more Australians took up Medibank policies last year despite the hack of millions of customers' data, helping the health insurance provider to a $233m profit for the half-year ending 31 December, the company reported on Thursday.
Qantas has posted a record $1.5bn half-year profit, saying strong demand for flights and travel has offset fuel price increases.
The Australian Council of Trade Unions secretary, Sally McManus, responded to huge profits reported by Qantas today, following similar results from Coles, Woolworths and CBA, warning of a inflation being fed by "companies putting up prices more than they need … a greed-price inflation spiral".
The Queensland government says its royalties deferral agreement with mining giant Adani will continue as long as it's "financially viable", as the company faces accusations of accounting fraud and stock manipulation.
The gap between the average weekly earnings of men and women narrowed to a record low last November but remains at 13.3%, the Australian Bureau of Statistics said.
The foreign affairs minister, Penny Wong, confirmed that two Australians, Simon Chipperfield and Karthi Santhanam, both from Adelaide, were among those who died in a plane crash in the Philippines on the weekend.
A 37-year-old man attacked by a crocodile in Queensland's north is recovering in hospital after he and his dog were attacked at the Bloomfield boat ramp, 60km south of Cooktown, yesterday evening.
Thanks for your company. We'll be back with you bright and early to bring you all the news again tomorrow. Look after yourselves.
And here is my colleague Luke Henriques-Gomes's wrap of the robodebt royal commission hearings today.
The former deputy secretary of the Department of Social Services has told the commission she denies "reconstructing events" to protect herself from claims she turned a blind eye to the robodebt scheme.
Kimberley freight to receive $40m subsidy after flooding
More than $40m will be spent subsidising freight to Western Australia's Kimberley after once-in-a-century-flooding cut a key transport route, AAP reports.
WA premier Mark McGowan said the funding will be the equivalent of any extra transport costs caused by the Fitzroy River flood in January.
The flood swept away part of the Great Northern Highway and a major bridge at the town of Fitzroy Crossing, severing the only road to the north of the state.
McGowan told reporters on Thursday:
We want to make sure people and businesses in that part of the Kimberley are protected from these costs because its just not fair.

I understand it hasn't been done before but the nature of these floods and the remoteness of these floods means its a unique situation.
Road freight to WA's north is currently forced to travel via South Australia and the Northern Territory "massively increasing the costs", McGowan said.
The subsidy, which will cost taxpayers an estimated $42m, is likely to continue until the roads and bridge are repaired.
The joint federal and state government freight subsidy funding for impacted business will be backdated to 1 January.
Senior official 'can't explain' why she didn't question robodebt's income averaging
As she appeared at the robodebt royal commission for a second time, the former Department of Social Services senior official Serena Wilson said she can't remember or doesn't know why she did not ask more questions about the use of income averaging to calculate welfare debts.
"It wasn't a hear no evil, see no evil situation," Wilson said, adding that her department was "extremely stretched".
Commissioner Catherine Holmes said:
But it looks as if in 2016 there were at least a couple of occasions in which it was put right under your nose.
To which Wilson replied:
Yeah, and I can't explain that, commissioner.
Watch here:
South Australia's State Emergency Service has issued a severe heatwave watch and act message for the Yorke Peninsula.
They advise staying indoors, scaling back any exercise routines, not letting children climb or play under trees as they can drop bandches, and carrying a waterbottle with you at all times, among other recommendations.
What exactly is the voice and how would it work?
There has been a lot of talk about the referendum on the Indigenous voice to parliament being held later this year. But what happens if it is successful? What is the voice and how would it work?
In this video, Guardian Australia's Indigenous affairs reporter Sarah Collard explains what we know so far about the voice and what it means.
Animal welfare activists condemn death of racing greyhound amid SA heatwave
Animal welfare activists have pointed to the death of a young racing greyhound at Gawler, South Australia, last night as an example of the dangers of racing greyhounds in the midst of a severe heatwave.
The dog in question, three-year old Weblec Gem, appeared injured in the late stages of the race and died soon afterwards. The steward's daily report said the cause of death was "haemabdomen", or blood in the abdomen where it shouldn't be, usually a consequence of organ rupture.
The Coalition for the Protection of Greyhounds (CPG) and RSPCA SA issued calls ahead of the current heatwave to suspend racing when the temperature hit 38C, citing serious risk of organ failure.
The temperature in Gawler at the time of the race was 36C; advocates say the sand the dogs run on would be hotter.
On Thursday, Greyhound Racing SA issued a statement saying this evening's Angle Park meeting had been cancelled "due to the extreme heat forecast throughout today in the Adelaide region".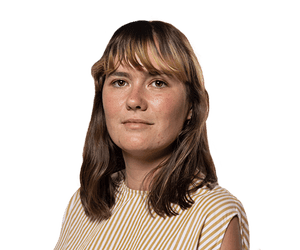 Caitlin Cassidy
Albanese emphasises education with India at dialogue
The prime minister raised Australian's education partnership with India in his first meeting with the Indian counterpart, the nation's foreign minister has confirmed.
Speaking at an Australian Strategic Policy Institute (ASPI) dialogue in Sydney over the weekend, Subrahmanyam Jaishankar echoed comments made by the education minister, Jason Clare, at the Universities Australia conference over a growing partnership between the two nations.
India used the Covid period to bring forward important reforms and is now bullish in its outlook … for us, it's not just about Indian students coming to Australia. It's about India and Australia working together in India.
Jaishankar said mobility migration was "very important" to expanding Indian students' access to higher education, citing a mismatch between the "geographies of demand and geographies of demographics".
At least one million students are seeking to pursue higher education in India, while around 100,000 students study at Australian universities.
Frankly that number is very small compared to what the global demand is, so if you are really going to add a few zeroes to that, we need to really get our act together in India to do this very differently and we can only do that if it is actually done as a global collaboration and that's why our new education policy envisages a regime which will allow in India foreign universities to come in in some form.
He foreshadowed further legislation and regulations would be enacted to facilitate education ties between Australia and India.
Read the background on this story here:
It's 38C in central Adelaide
The mercury hit 38C in central Adelaide just before 3pm today, 39C in Edinburgh and Parafield, and 40C in Roseworthy, as South Australians swelter through the third day of a forecast three-day heatwave.
Earlier this week, the Bureau of Meteorology issued a severe heatwave warning for the Adelaide metropolitan area, Yorke Peninsula, Kangaroo Island and many other parts of the state, extending eastwards.
It expects maximum temperatures to hit the low to mid-40s, with minimum temperatures not expected to get much lower than the mid to high-20s.
Severe to locally extreme heatwave conditions will ease following the passage of a cold front during Friday, the BoM says.
You can see more information on the heatwave on the BoM website.
ACCC loses appeal over allegedly anti-competitive conditions in NSW privatisation of ports
An appeal by the ACCC to challenge allegedly anti-competitive conditions in the NSW government's privatisation of three major NSW ports has been dismissed, AAP reports.
The competition watchdog sued over two 50-year agreements between the state government and NSW Ports Operations – which relate to the privatisation of the firm's subsidiaries in Port Botany and Port Kembla in May 2013 – and a third 50-year agreement over the privatisation of the Port of Newcastle in May 2014.
The agreements contained allegedly anti-competitive terms requiring the government to compensate NSW Ports if container traffic at Newcastle exceeded a certain amount.
The Port of Newcastle would then have had to reimburse the government for these amounts, doubling the cost of moving shipping containers through the port, the Australian Competition and Consumer watchdog claimed.
The regulator's lawsuit against NSW Ports was dismissed in June 2021 after federal court justice Jayne Jagot found the firm had "derivative crown immunity" and that the terms of the three deeds did not act to lessen competition.
An appeal was filed in July 2021 and dismissed by the full court on Thursday.
No judgment is publicly available yet with the ACCC and NSW Ports given one week to examine the decision and redact any confidential information.
NSW Ports CEO Marika Calfas welcomed the decision, calling it a "win for economic certainty and prosperity" for people and businesses across the state:
Maintaining the right ports and freight strategy to cater for NSW's growing trade needs is crucial to the state's economic future.

Port Botany and Port Kembla are key economic drivers for NSW and the nation, contributing more than $13 billion a year to the state's economy and supporting 65,000 jobs.
While the ACCC has yet to comment on its appeal loss, in June 2021, then-chair Rod Sims responded to Justice Jagot's initial decision, saying that under the deeds, NSW Ports would have an "effective monopoly" on moving shipping containers into the state for 50 years:
This judgment provides an enormous hurdle for the Port of Newcastle to develop a container terminal to compete with Port Botany and Port Kembla, because of financial consequences arising from the deeds. Less competition usually results in higher charges for businesses and consumers.

We took this action to remove a barrier to competition in an important market, the supply of port services, which has a significant impact on the cost of goods paid by Australian consumers. Such barriers damage Australia's productivity performance.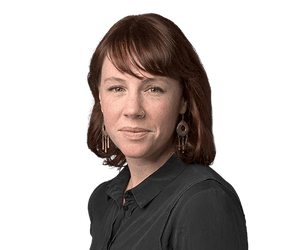 Stephanie Convery
Hello dear readers. I'll be with you for the rest of this Thursday afternoon. Thank you Natasha for all your work so far today!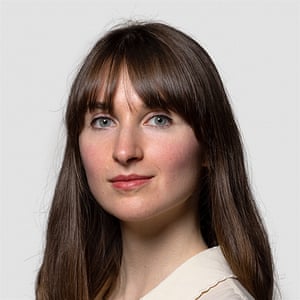 Natasha May
That's it from me for today – I leave you with the lovely Stephanie Convery!
Dreyfus on copyright laws
The attorney general, Mark Dreyfus, has today hosted a roundtable on the state of Australia's copyright laws. He says:
Australia needs an effective copyright system that keeps pace with new technology while protecting creators and other copyright owners.
Man suffers serious burns in Perth home explosion
A man is lucky to be alive after he suffered serious burns to his face and body in an explosion in Perth's northern suburbs.
Police found the badly injured 43-year-old after they were called to a home in Quinns Rocks about 10.30pm on Wednesday.
He was transported to Fiona Stanley hospital with life-threatening injuries and is in a stable condition.
Detectives and firefighter are investigating the cause of the explosion.
– AAP
Queensland environment department targeting crocodile involved in attack
Queensland's Department of Environment and Science has provided some updated information about the crocodile attack which took place in the far north of the state yesterday.
They say wildlife officers are preparing to remove the crocodile which bit a man's leg and dragged his dog into the water:
Wildlife Officers from the Department of Environment and Science (DES) will target the crocodile involved in yesterday's incident at Ayton, 50km south of Cooktown, for removal.

Initial investigations indicate that at around 5.30pm yesterday, a man and his dog entered the water at the Bloomfield boat ramp at Ayton when a crocodile lunged forward, biting the man's leg and dragging the dog into the water.

The man sustained lower leg injuries which required medical assistance. The status of the dog is unknown.

DES wildlife officers from Cairns are travelling to Ayton to prepare to remove the crocodile.

DES is liaising with Wujal Wujal Aboriginal Shire Council and the Queensland Police Service to gather information to assist with the ongoing response.

This is the first crocodile attack on a human in Queensland since November 2021, when a man was attacked at the McIvor River, 50km north of Cooktown.

This incident is a timely reminder for people to be Crocwise in croc country and not to be complacent with their own safety or the safety of their family or pets when they are in or near the water.
More on crocodile attack in Queensland
Queensland's Department of Environment and Science has come back to me after I inquired about the welfare of the dog involved in that crocodile attack, and unfortunately the status of the dog is unknown.
Monsoon trough extending across Northern Territory, BoM warns
Youth Justice NSW to allow caseworkers to support alleged youth offenders on bail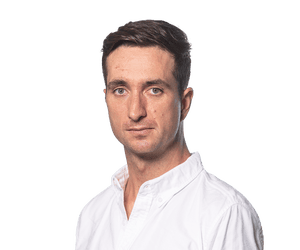 Nino Bucci
Move comes after a supreme court judge questioned a previous policy that she said prevented them from doing so unless the youth had pleaded or been found guilty.
Guardian Australia revealed last week that NSW supreme court judge Dina Yehia had expressed "disquiet" about a 2005 bail protocol that existed between the children's court and youth justice when ruling on applications for bail made by 12-year-old and 14-year-old Aboriginal boys.
Yehia said in her decisions, which were published last week but related to court hearings in January, that the protocol prohibited supervision by youth justice workers of an alleged offender on parole unless they had pleaded or been found guilty.
Guardian Australia sent a series of questions to Youth Justice NSW earlier this week regarding the protocol and whether it was being reconsidered in light of Yehia's concerns.
As of last month, Youth Justice NSW has implemented a new practice that allows caseworkers to provide direct support to young people who do not receive bail supervision. The service is based on support, rather than compliance.
A Department of Communities and Justice spokesperson said:
The NSW Government works closely with the Children's Court and Police to ensure young people receive the support they need when coming into contact with the criminal justice system.

The NSW Government is committed to early and effective intervention to reduce reoffending and improve outcomes for young people and the community.

Youth Justice NSW (YJNSW) holds no statutory responsibilities to provide community-based services under the Bail Act 2013. However, YJNSW is committed to keeping the safety and best interests of the community and young people at the centre of our work.
The change could potentially affect dozens of young people.
According to the latest data from the NSW Bureau of Crime Statistics and Research, there were 112 young people on remand in December. The department did not respond to questions about how many young people were currently on bail who had not pleaded or been found guilty.

link