Teach Your Kids To Code – 15 Best Free Coding Websites for Kids
7 min read
Nowadays, the usage of technology is visible in every place, service, and sector. From smartphones to vehicles, everything we use is software-driven.
Therefore, children of the new generation are inspired to master programming skills. And even if your child doesn't aim to become a developer or programmer, basic learning about programming may help the child in his career and also build a strong portfolio.
Parents should actively take part to develop an interest in coding in children. They can make the children aware of the ubiquitous use of technology and how it can make their life easy.
Certainly, coding is the universal language of the future. It has become the need of the hour for children to learn coding due to the technology-driven world around them. And if you wish to teach coding to your children within the comfort of your home, then there are multiple websites that teach coding online.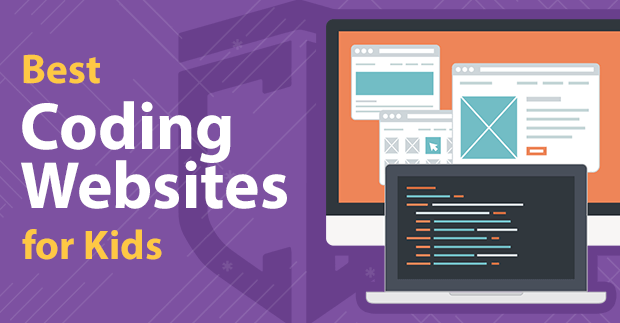 In this article, you can discover some of the best coding websites for kids that are absolutely free. The list is prepared with the best-handpicked coding websites to save you from spending hours on the Internet in search of that perfect coding website!
Why Is Coding Important For Your Kids? 
There are multiple benefits a child can obtain after learning to code. The technology-driven world asks for children who can upkeep with the growing digital society. And digital literacy is the education demand of the future. Also, coding can help children to enhance and support their skills. As a result, their familiarity with software and technology can bring massive success to them in their career.
Best Free Coding Websites 
The Internet is widely used in educating young minds. Children are easily fascinated and develop an interest in learning from the Internet. Hence, the Internet can be the best platform for learning to code for children. There are multiple websites in this article that are fun, engaging, and informative. And you can choose a website for your kid that can help him to learn coding concepts.
Students can learn the computer science curriculum through a unique course designed by this website. The puzzles, block games, and videos can make the course interesting and easy to learn. Also, kids can enjoy the attractive visuals and unusual sounds offered by this site. This free program offers code learning courses for kids of all ages. It is ideal for kids who are getting started to learn coding on their own.
Age – Elementary School to Teen+
Why it's recommended – Children can learn computer science fundamentals in an innovative style.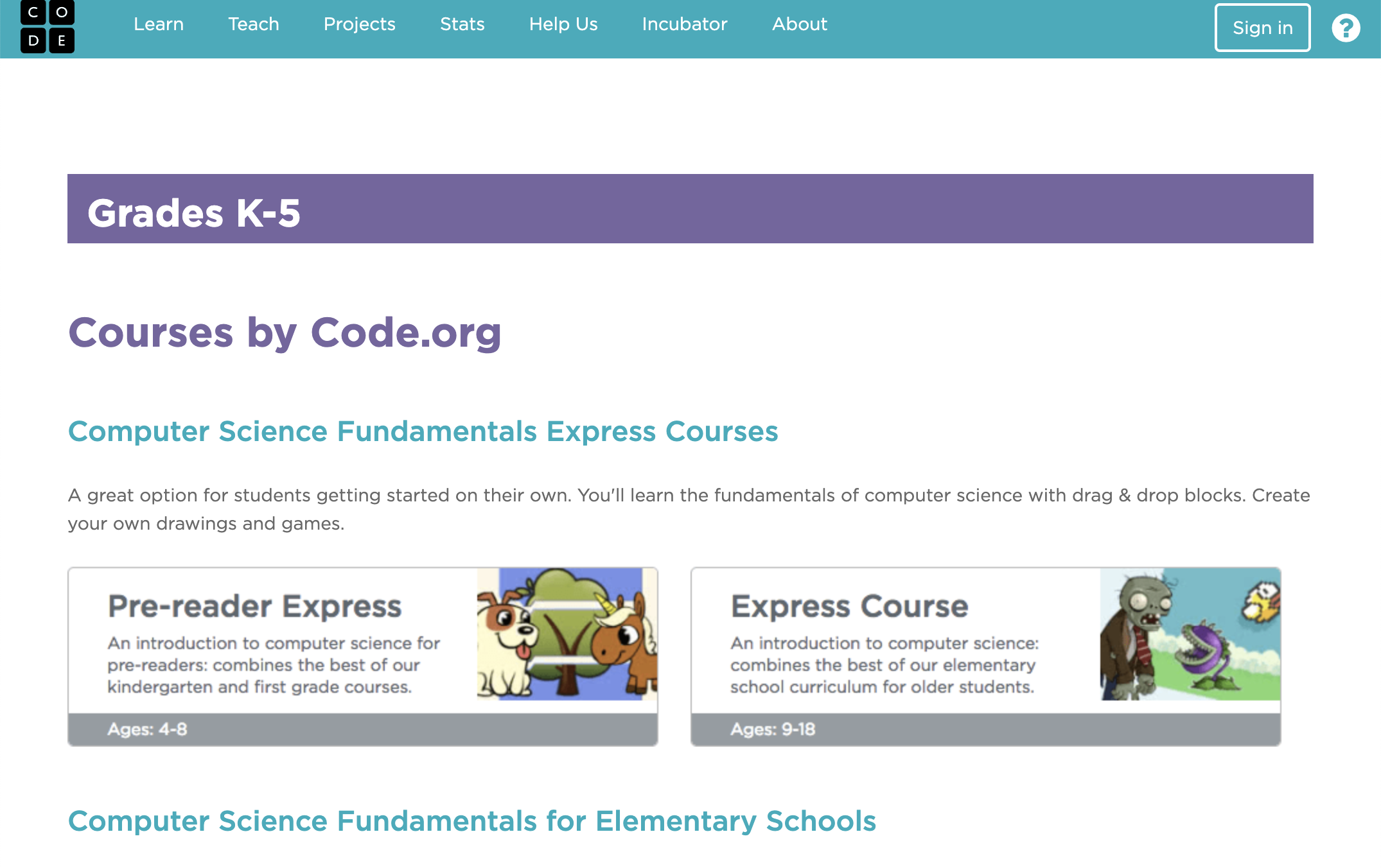 Scratch coding provides a fun and exciting platform for children with colorful, user-friendly designs. Children can create animations using block code. It is designed for elementary to lower middle school children. The software visuals offer a platform for children to actively engage themselves in the process of learning.
Age – Elementary to lower middle school
Why It's recommended – The colorful visuals and designs make the website appealing for children to learn and explore their skills.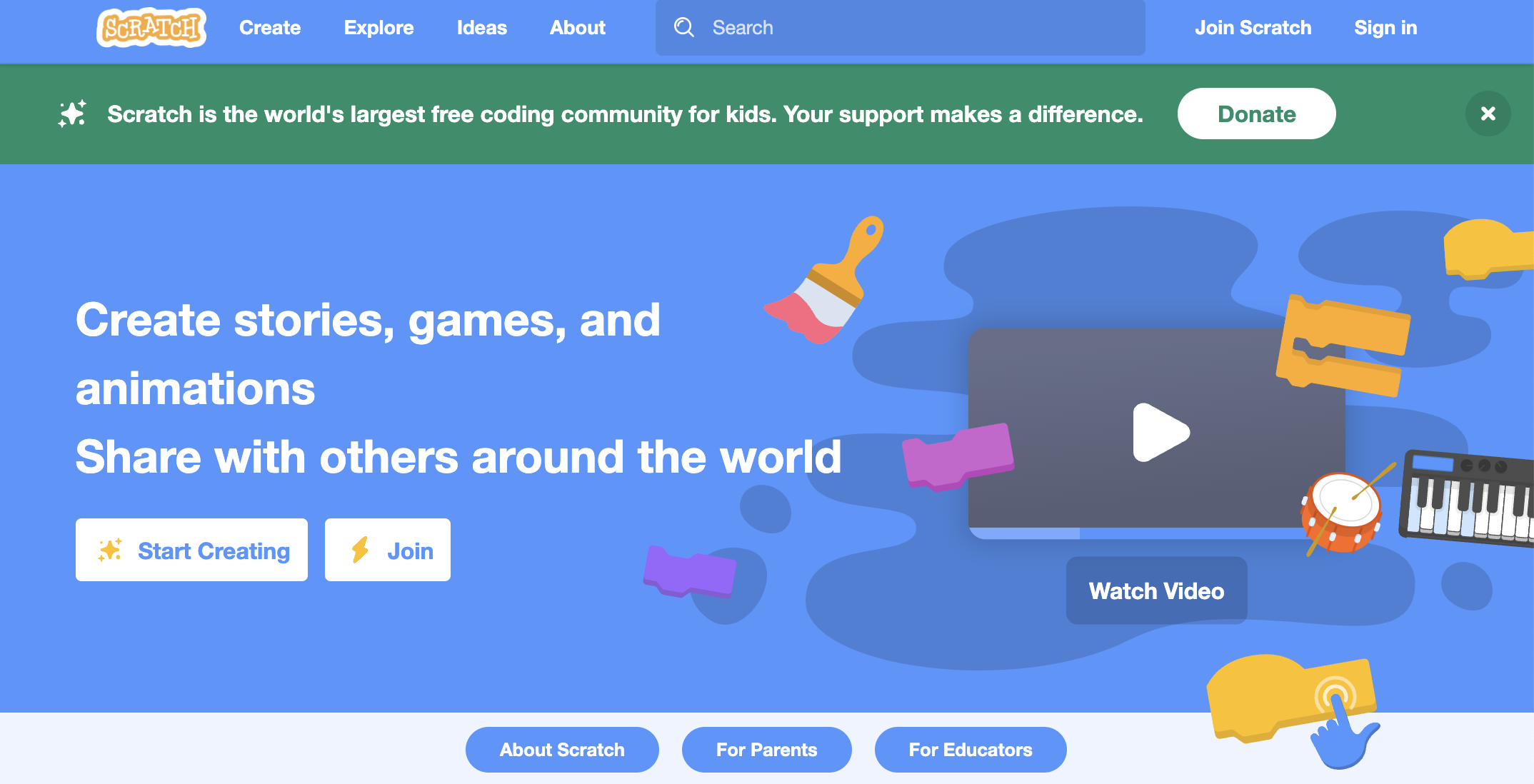 Toy theater provides a collection of games based on education. This website is well-designed, fun, and interactive to engage children to learn to code. In addition to coding, this website has courses on subjects like reading, maths, music, and art. This website was established in 2001, and now it has over a million users. Even the teachers use fun games to make their teaching lessons more interesting.
Age – 5 to 13
Why it's recommended – This website helps children to slot code together to bring things to life. It can make coding concepts simple and easy for children to learn.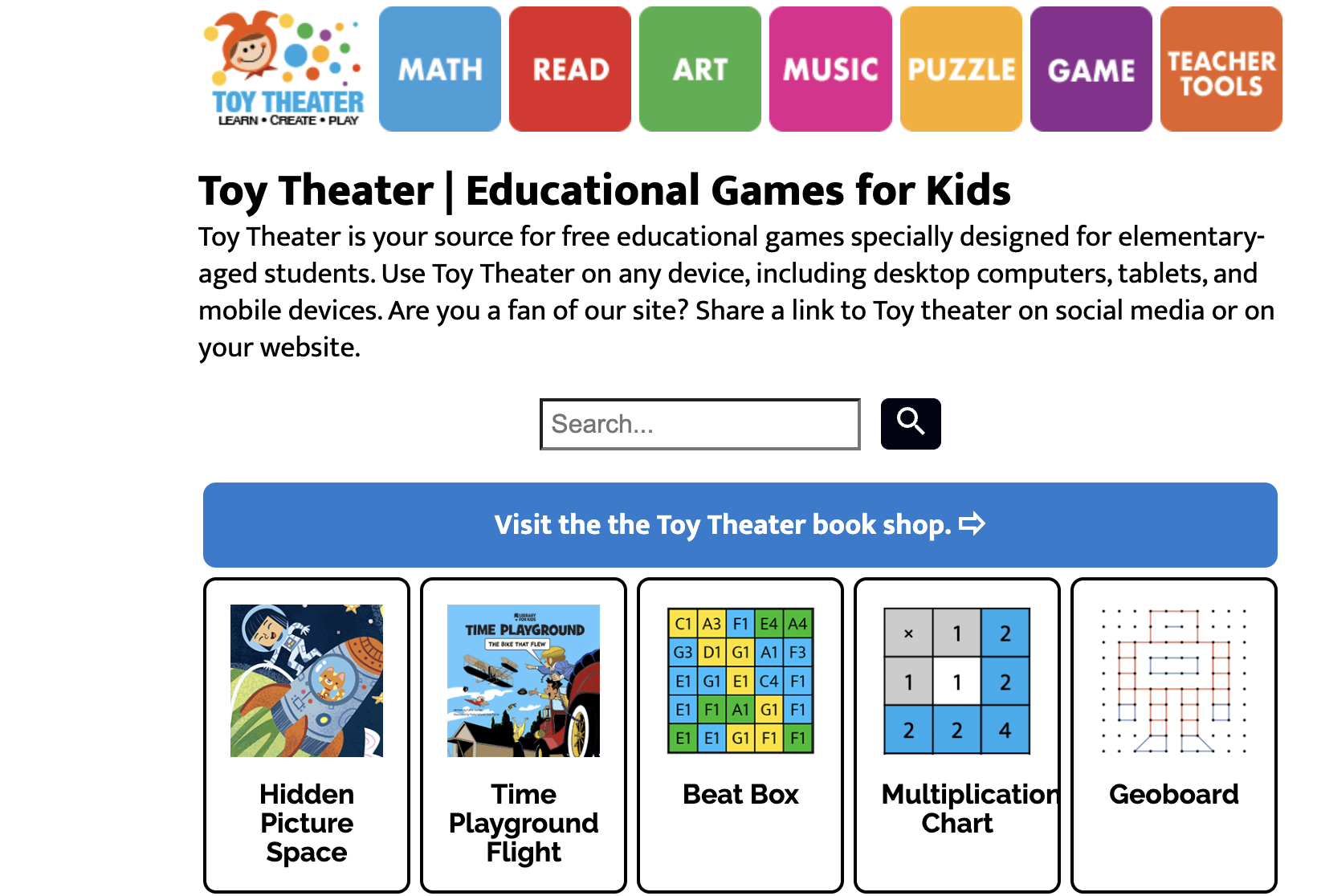 Coding is the future, and so is robotics. VexCode VR provides a platform to learn concepts like programming, sensor, automation, and algorithms through a block-based coding language. This can prepare kids to thrive in a software-driven world. Before introducing kids to python, this website can be an ideal space for them to learn the basics of coding.
Age – 8+
Why It's Recommended – It builds a perfect virtual world to bring things to life using coding.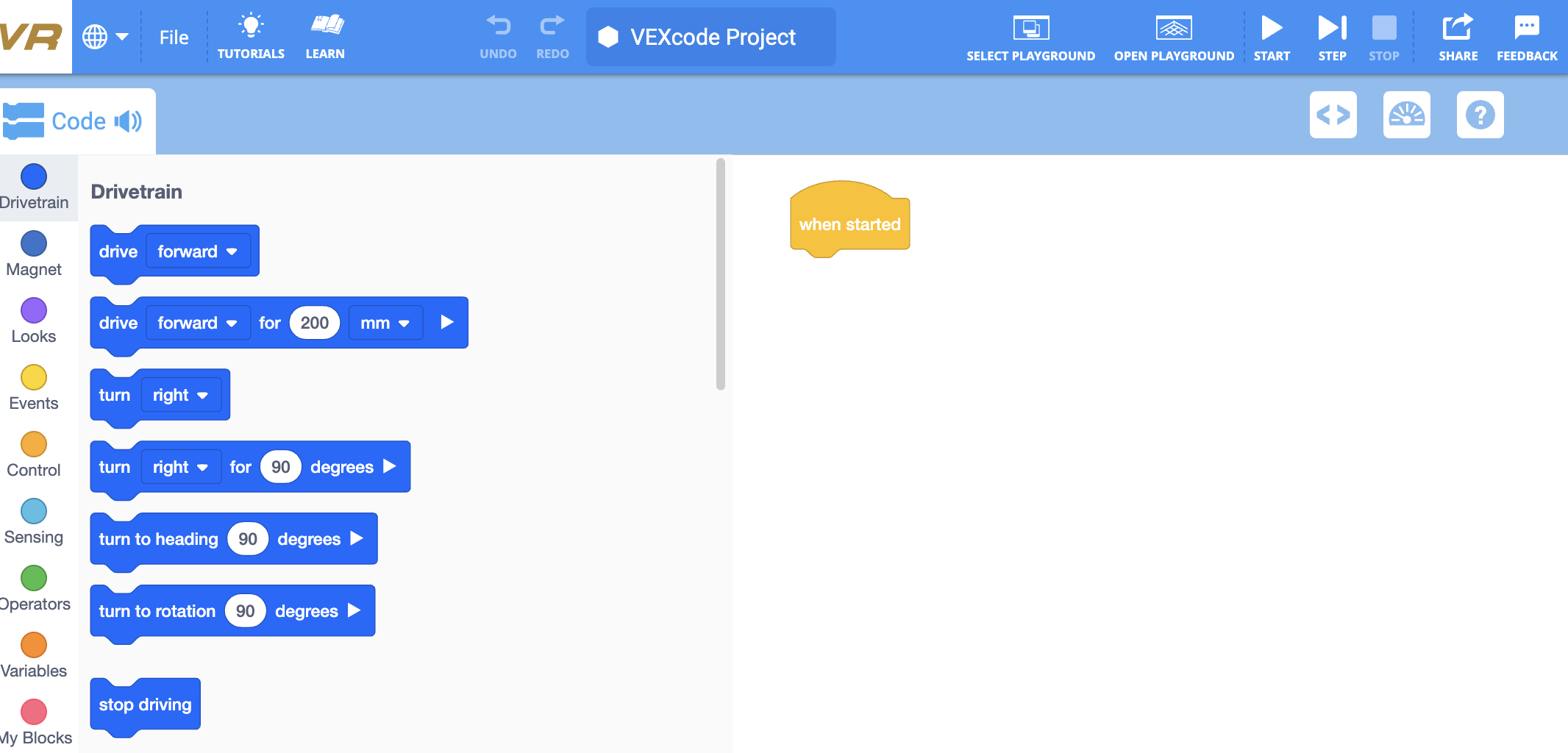 Bit Degree offers courses designed for students of middle school and up. It provides multiple options, from beginner to advanced levels. This site is excellent for children to indulge in learning with engaging or interactive teaching methods. This platform is not for younger kids as the structure is complicated.
Age –  12+
Why It's Recommended – Children learn the concept under the guidance of experienced teachers who are experts in their field.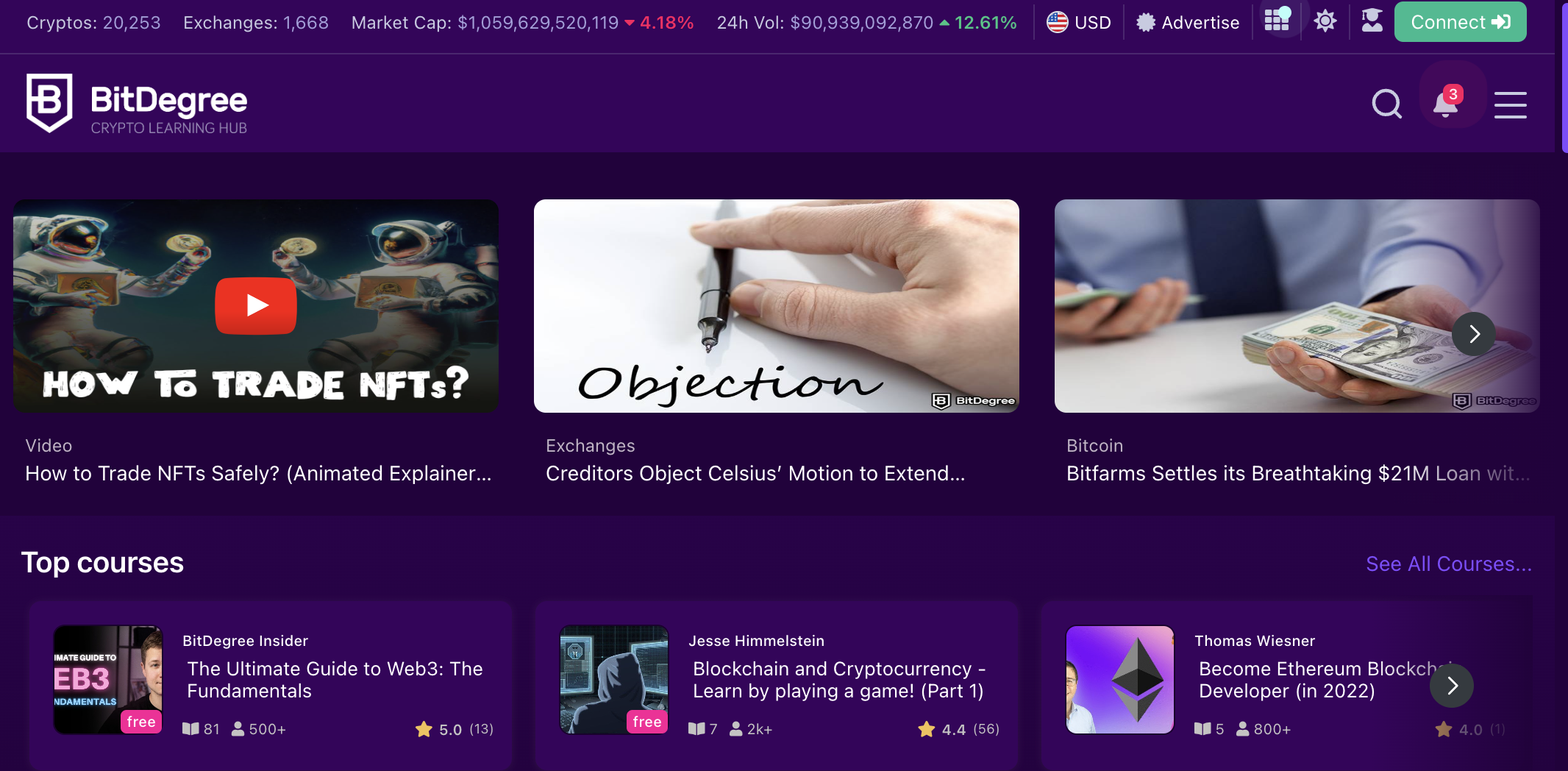 Code master believes progressive learning is the key to better learning. This website is completely opposite of the idea of rote learning and inspires children to engage in animation activities. Code monster allows children to learn basic and soft coding fundamentals in a fun and free way. Kids can enroll themselves to learn, explore and create.
Age – 10+
Why It's Recommended – Kids get immediate feedback that can help them learn from their mistakes and not repeat them.

Blockly is a platform that provides an opportunity for kids to learn coding in a fun and joyous manner. The website introduces a series of coding levels. Each level consists of puzzles, games, and animal videos to build kids' interest.
Age – 7 to 13
Why It's Recommended – It makes learning coding concepts simple with interesting and innovative teaching methods.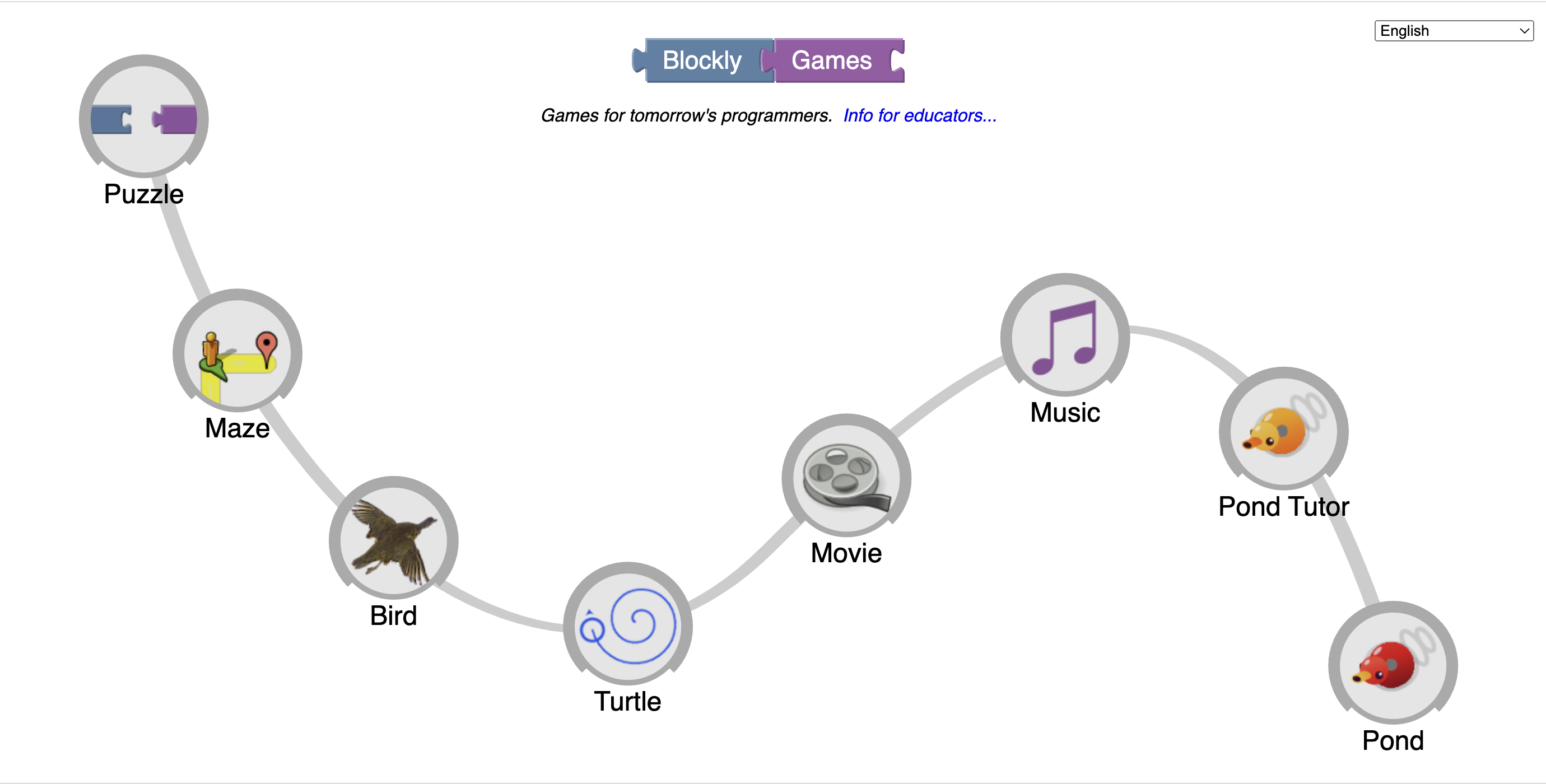 Edx website is for those kids who are looking to learn high-level coding concepts. This site provides real-life applications of coding. It offers university-level courses like data sciences, engineering, design, etc. Kids can choose a course and learn at their own pace. The level of difficulty can be challenging for children.
Age – 13+
Why It's Recommended – Good for kids of higher classes and allows them to build a connection between real life and coding concepts.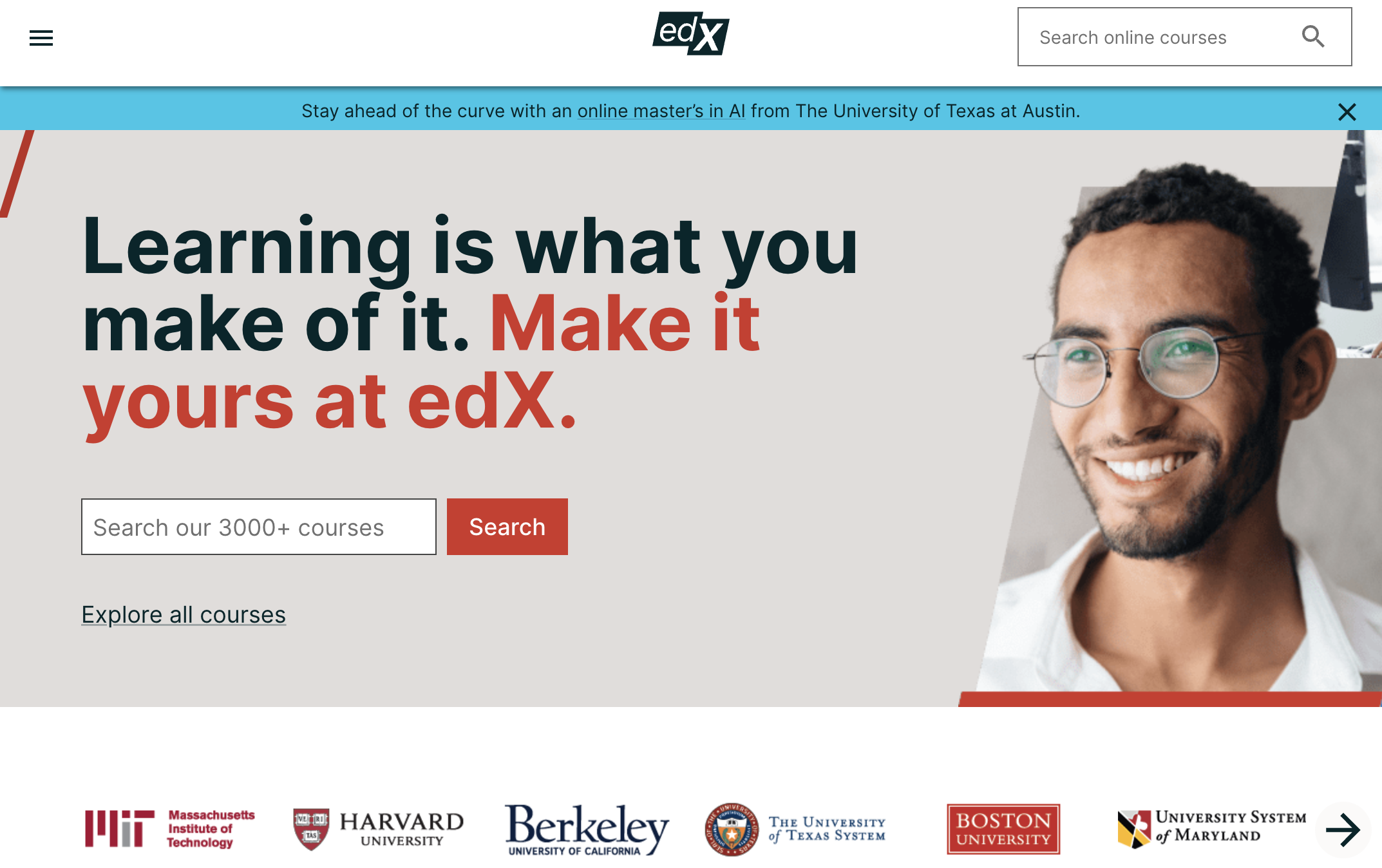 This online platform provides video tutoring for children to learn basic computer science. Children can actively engage in programming classes like "Talk Thoughts," where the session is interactive. This site provides high-quality free content through video tutoring. However, there are no games present, but learning is made easy and informative by this site.
Age – 7+
Why It's Recommended – Middle school children can learn basic coding skills with the help of an easy format.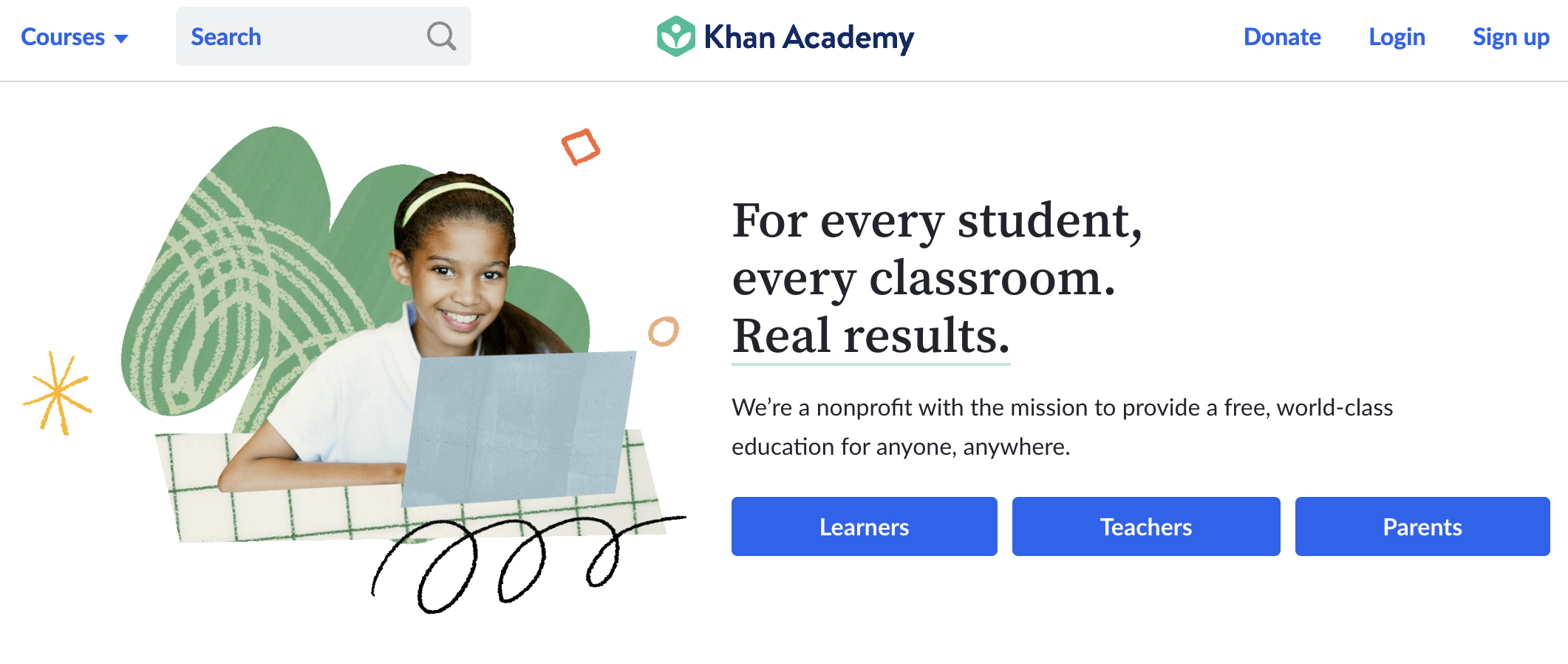 This website is perfect for kids who are beginners in learning coding concepts. They introduce children to scratch coding and allow them to acquire skills in a fun and interesting way. It is an amazing platform for kids to start their coding journey.
Age – 6+
Why It's Recommended – Provide scratch coding to help the kids to develop an interest in coding.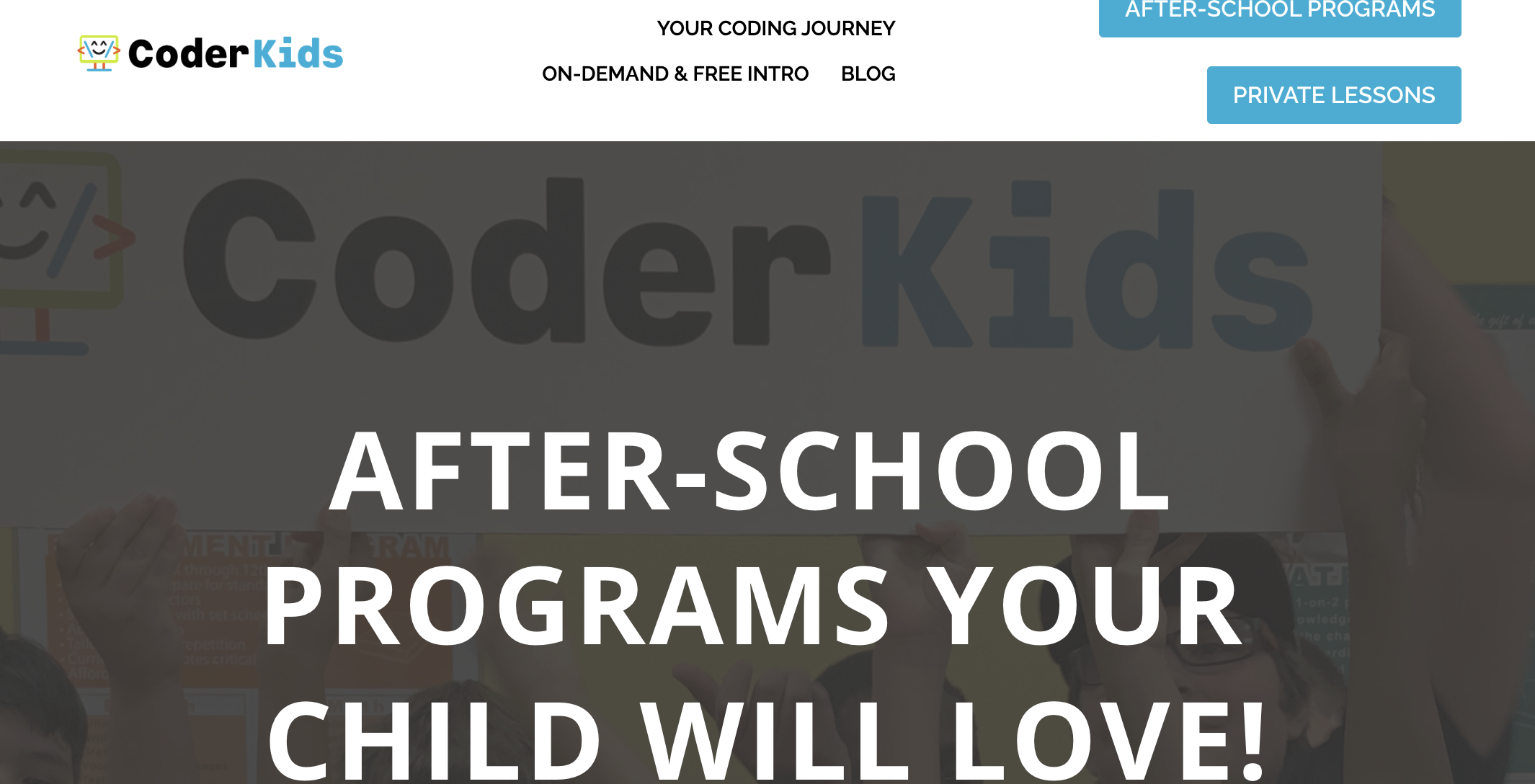 This website is ideal for children who are interested in learning graphics. This website has over 15 million active and satisfied users, plus they can interact with each other through this platform as long as they respect the community guidelines. They are also available in the app version, besides the website.
Age – 6 to 16 years
Why It's Recommended – The visual code blocks are easy to follow and accessible for kids.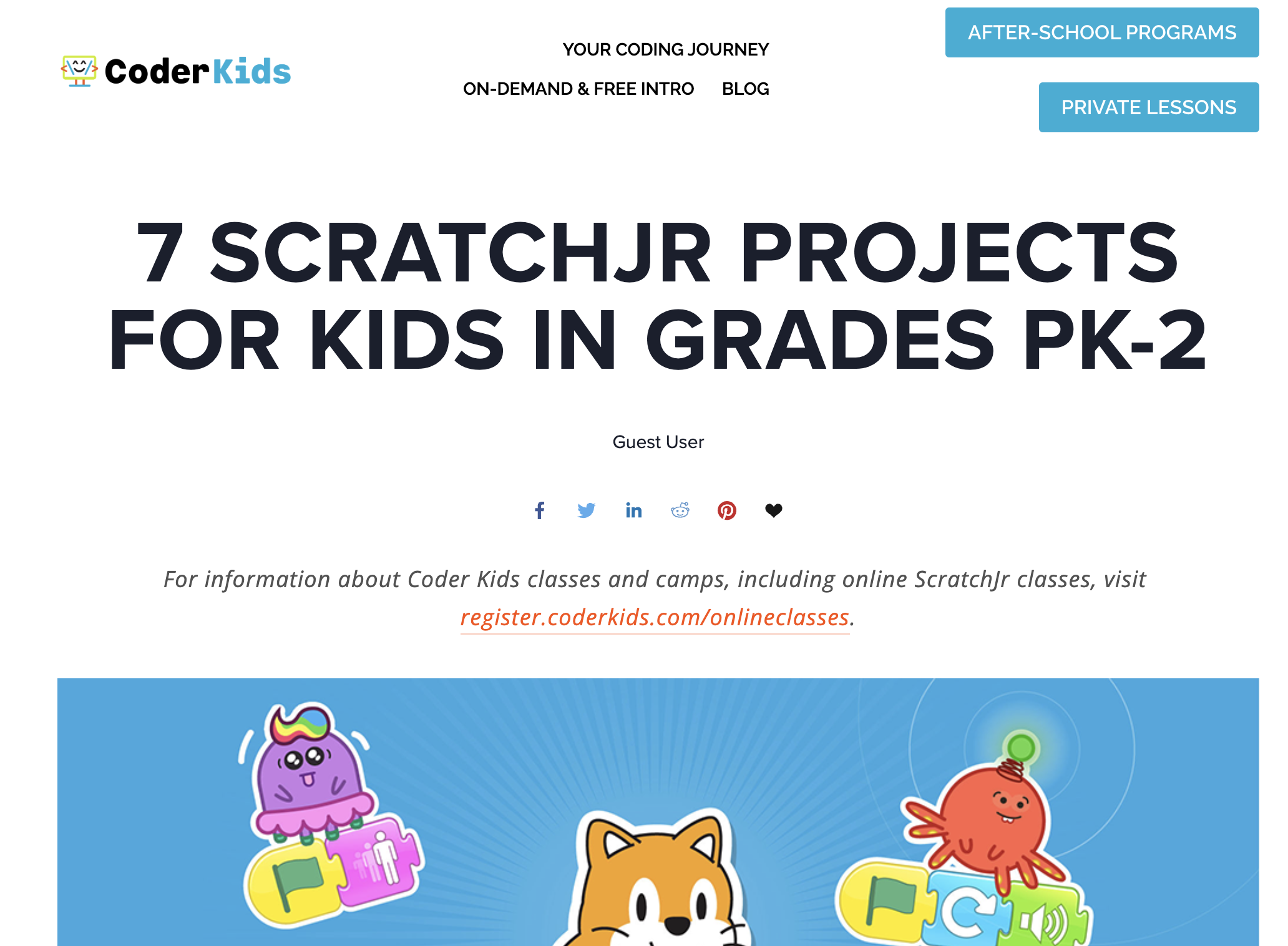 It is a unique platform that teaches coding in a very new and fun way. For instance, there is a monkey who has to collect the bananas by going through a series of hurdles and challenges; a child needs to overcome them by using codes correctly.
Age – 7+
Why It's Recommended – Code learning is made easy with games; the cute and colorful animals attract the children to play and learn actively.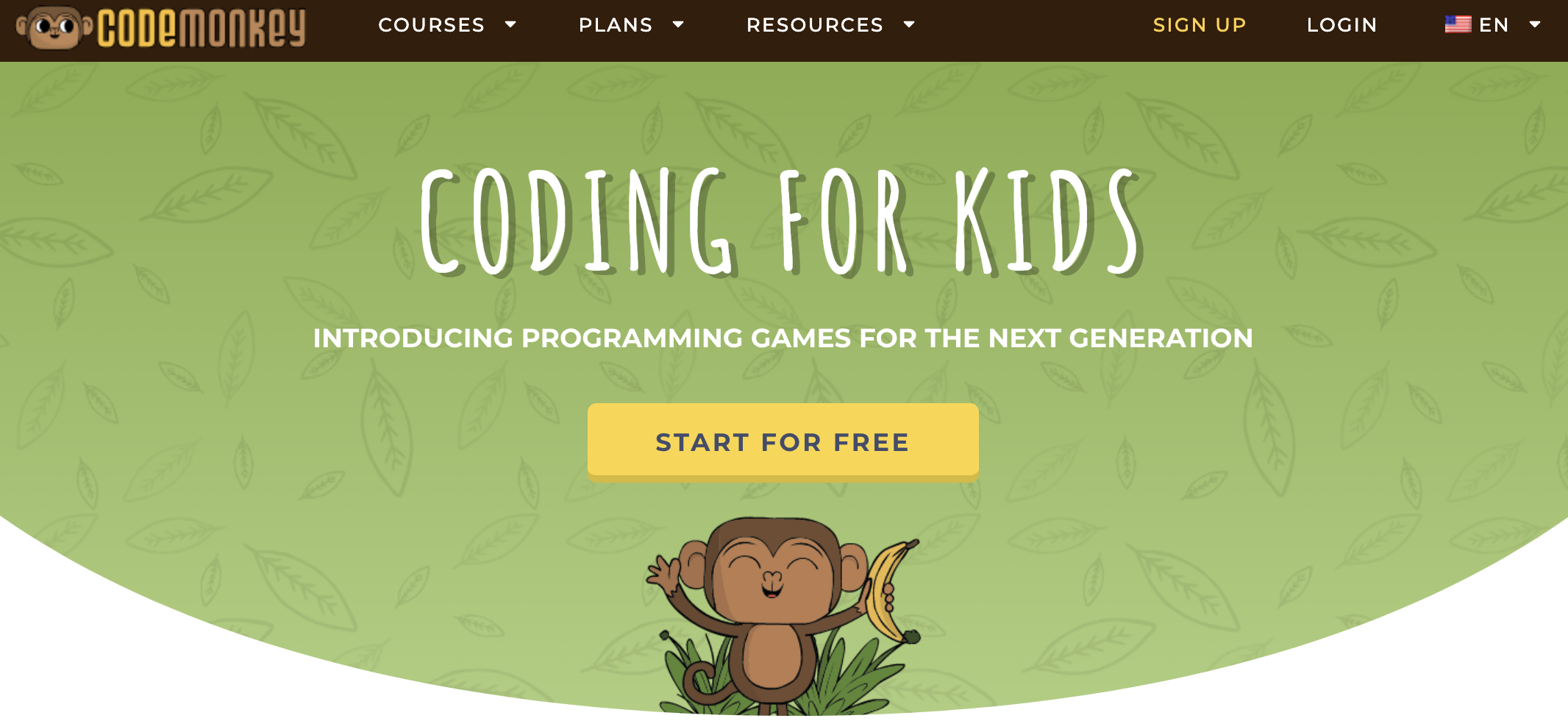 The Code Combat website provides a collection of fun games through which children can learn computer codings science and languages like Javascript, HTML, and Python. It consists of 39 levels that can help children progressively learn to code.
Age – 8+
Why It's Recommended – The website allows children to get familiar with basic syntax, parameters, and loops with the help of fun and engaging games.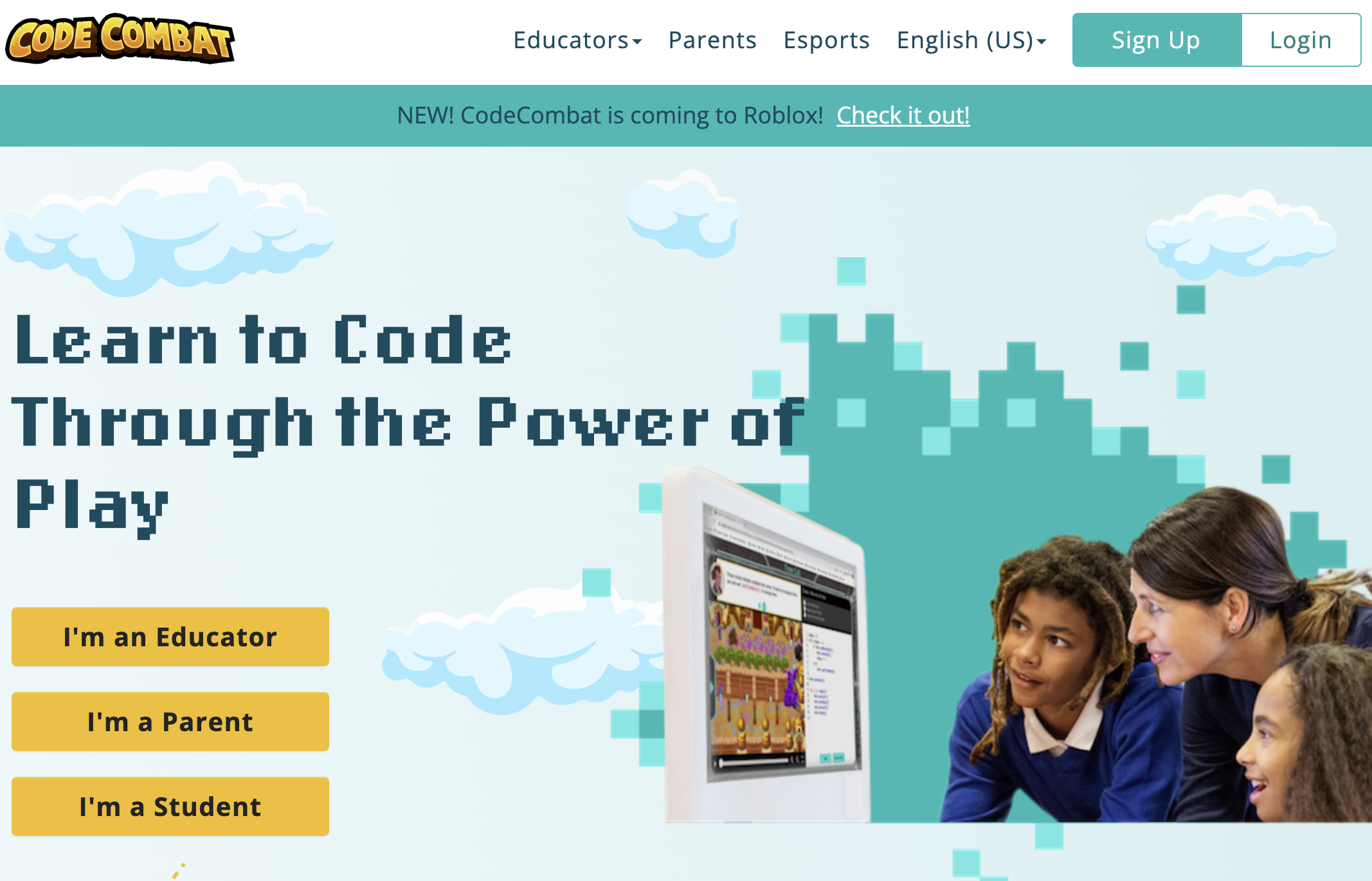 This website stimulates problem-solving skills in children with the help of puzzles. These puzzles can be solved using coding concepts. This logical game is not just educational but fun too. Children can learn coding through a wide range of lessons that involves sequencing, overloading, and recursive loops.
Age – 7+
Why It's Recommended – The website, unlike rote learning, teaches programming to children with methods as easy as solving puzzles.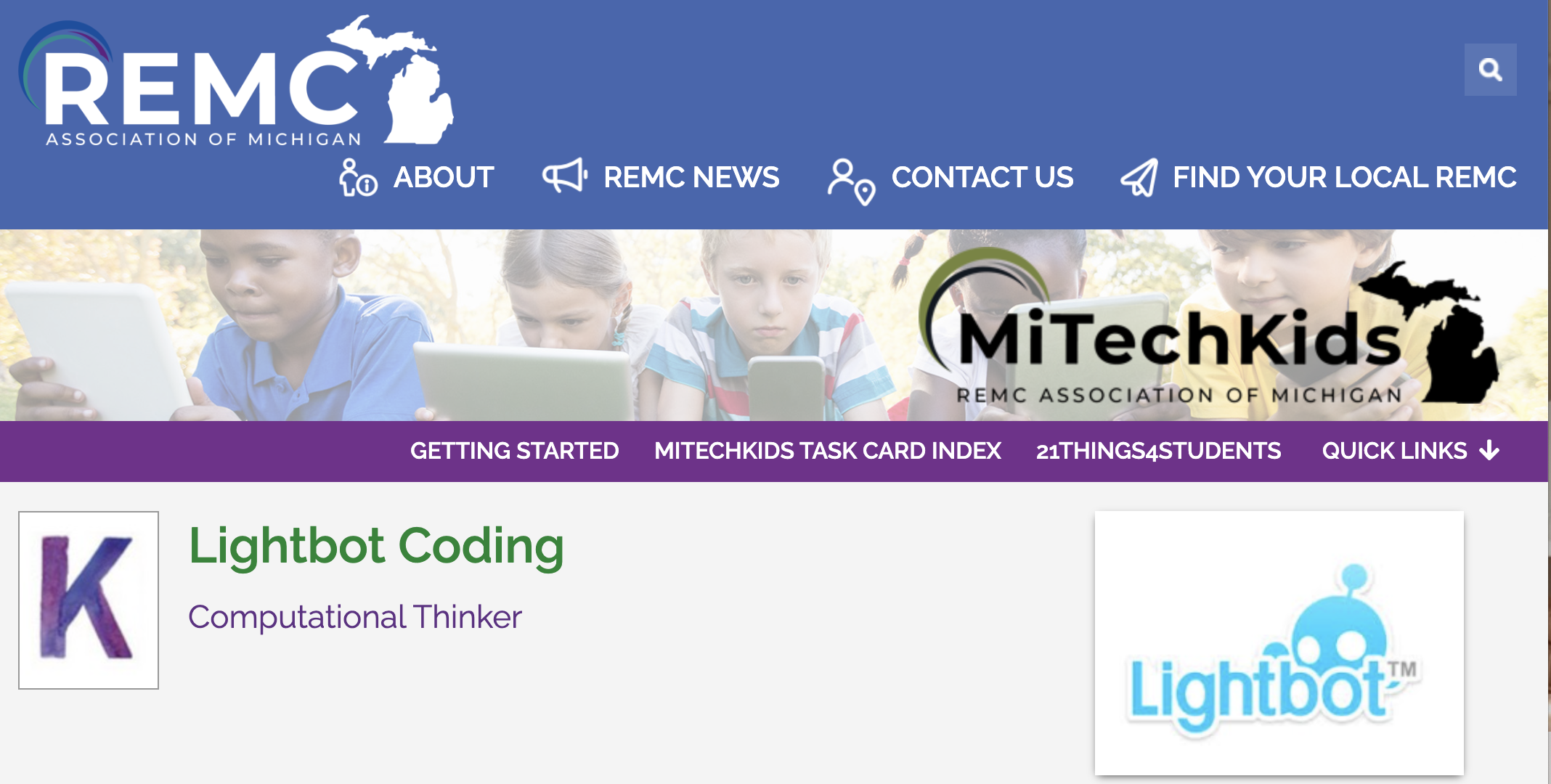 Does your child want to become a game developer? Then this site is perfect for your child to develop games using coding concepts. It allows children to practice their skills and enhance their capacity for developing and programming. Besides the free platform for kids to learn coding, it also provides a curriculum for teachers that can be used in their classrooms.
Age – 10+
Why It's Recommended – Stencyl offers a platform for children to explore their developing skills using creative methods.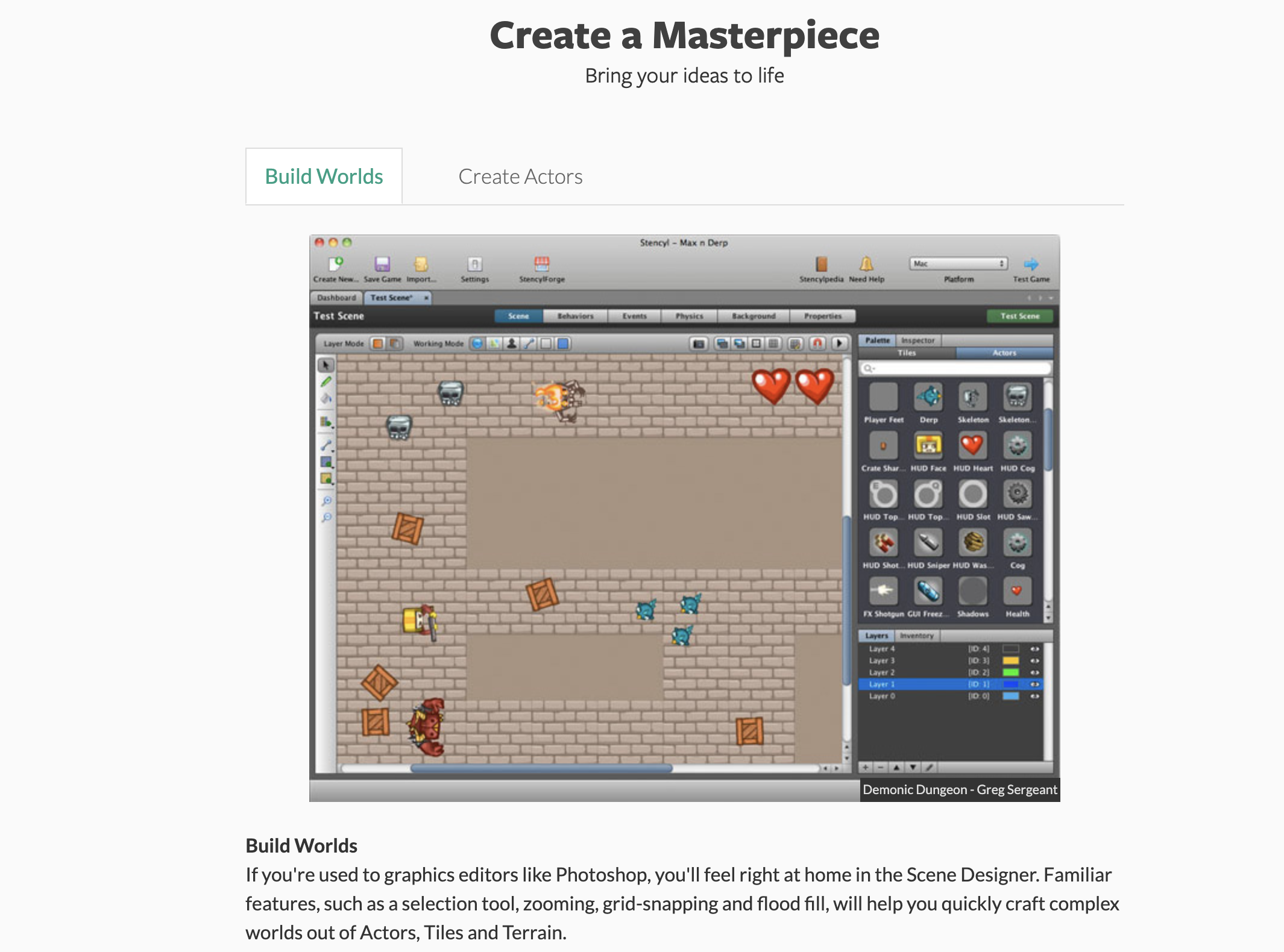 At What Age Can A Child Begin To Code?
Children can learn coding in the early stage of their lives. Children from 6yrs of age can initiate the coding learning process. And the increased use of technology in everyday life has made it essential for kids to learn basic programming skills to open the door to a lifetime of opportunities for success.
Can Coding Increase The IQ Of A Child?
Once a child begins to code, his brain functioning expands. As a result, the brain cells exercise more efficiently while learning coding and programming skills. Also, it can help the child to bring strong problem-solving skills, enhance memory retention capacity, and develop required cognitive skills.
Conclusion
All the mentioned coding websites are excellent for kids. However, it is suggested to enroll in more than one coding website to avoid creating a routine.
Children love to explore new things. And you can expose a virtual world in front of them to stimulate their curiosity. Moreover, it can help children to channelize this curiosity and build something creative using coding.
All these websites are excellent pathways for children to grow their coding skills!
link