Teachers union touts website criticized as 'a pedophile's paradise'
4 min read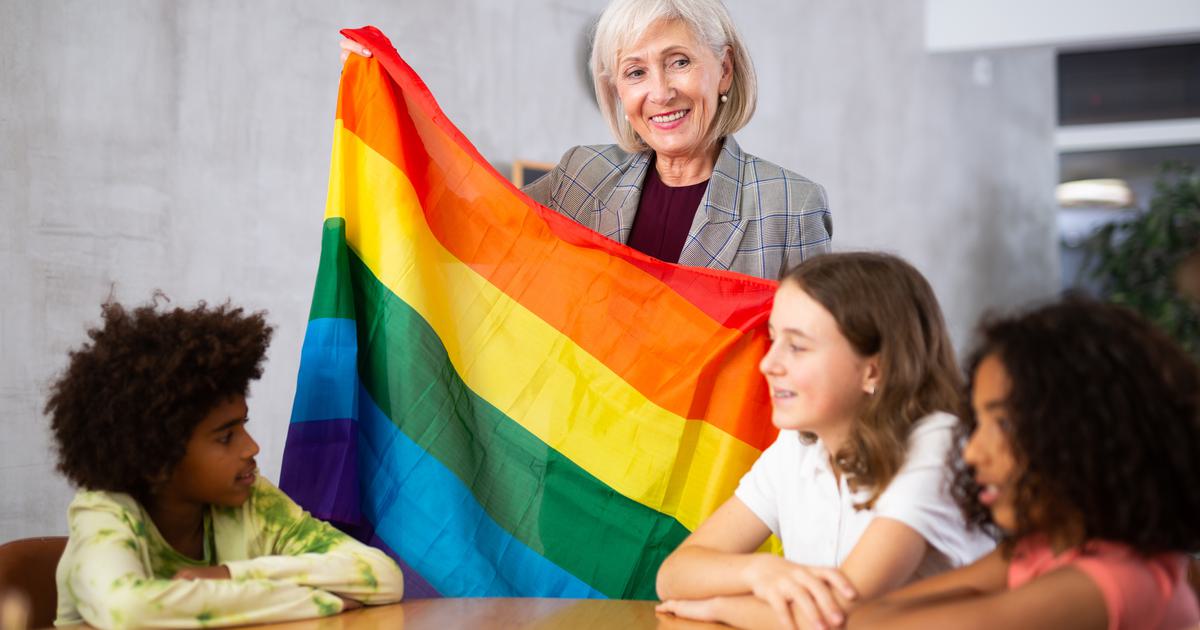 For "National Coming Out Day," the National Education Association (NEA) is encouraging educators to use materials that suggest students should be prepared to leave their family home and directs youth to a web site that independent reviewers say facilitates pedophile access to youth.
In a recent email, officials with the NEA EdJustice Team declared, "No matter who we are or who we love, our schools should be safe and supportive spaces for all of us. On National Coming Out Day, we're coming together to create the schools—and world—that will help our students become their full, authentic selves."
The email then directed teachers to "our resources for promoting LGBTQ+ rights and inclusion, including the Trevor Project's Coming Out Handbook."
The Trevor Project states that its "mission is to end suicide among LGBTQ young people." But the group has drawn scrutiny for a chat service, "TrevorSpace," that independent investigations have concluded exposes vulnerable children to adults who may be pedophiles.
The Trevor Project's Coming Out Handbook suggests to youth that they may need to leave their home after coming out, and then directs them to reach out to others on TrevorSpace.
"Sometimes, coming out doesn't go according to our hopes and plans," the Trevor Project's Coming Out Handbook states. "If people don't react the way we wish, it does not reflect on the realness of our identities, and it is not our fault. You deserve to be accepted with open arms, care, and love. In situations where things are feeling unsafe or you expect that they might be, it could make sense to prepare a back-up plan for housing, food, school, and/or transportation, just in case."
The handbook also declares that "school can be an unsafe place for many people. When thinking about coming out at school, make sure to keep your safety and wellness in mind. You may want to make a safety plan for school if you feel like you might face some tough times."
The Trevor Project's Coming Out Handbook encourages youth to log on "to TrevorSpace.org to connect with other LGBTQ young people."
TrevorSpace, which is marketed as a service for young people ages 13–24, has drawn strong criticism from independent reviewers.
"In some cases, adults in the chatroom have discussed sexual content with minors and encouraged them to withhold information about their gender transition from their parents," National Review reported.
National Review found that discussions on the site go far beyond questions about sexual identity.
"In some cases, users under 18 spoke with adult users about sexual preferences, including BDSM and polyamory," National Review reported. "In chats reviewed by NR, minors and adults discussed sexual fetishes, including 'gokkun'—the act of drinking multiple male ejaculations from a container, 'bukkake'—the fetish of being covered with ejaculate, 'scat play'—deriving sexual gratification from fantasies involving feces, and 'forniphilia'—a form of bondage in which a person's body is incorporated into furniture for sexual acts."
Gays Against Groomers, an organization that self-describes as a collection of "gay people who oppose the recent trend of indoctrinating, sexualizing, and medicalizing children under the guise of 'LGBTQIA+,'" labeled TrevorSpace "a pedophile's paradise."
"TrevorSpace markets itself as a safe space for LGBTQ+ young people to talk about their experiences with identity and peer/familial rejection, which sounds like a great idea," Gays Against Groomers reported. "But browsing the website for merely a few minutes makes it abundantly clear what it actually is: an online dating service for children and people aged 13-24. No website or chat room of this nature should cater to minors, especially one that encourages them to talk to adults. Adults in their 20s regularly talk to teenagers about sexuality and gender transition on Trevorspace. Profiles specify whether the user is over or under 18, but there is no procedure to verify whether the user is answering truthfully. Not only is the website specifically for children and adults, but someone of any age can say that they are a minor and have inappropriate conversations with kids."
In its review, officials with Gays Against Groomers reported that many of the children in TrevorSpace self-reported as "autistic and most of them express that they are same-sex attracted."
"The kids who use this predatory dating service have threads and forums about how the website has 'too many groomers and pedophiles,' yet the adults that they trust in their lives are telling them that it is a good source for social support," the Gays Against Groomers report stated.
Despite those concerns, the NEA EdJustice Team continues to tout the Trevor Project's guide to teachers.
"Across the country, some politicians are pushing laws that restrict our freedoms and threaten our safety," the NEA email states. "But educators, students, and families are fighting back—uniting to demand safe and affirming schools where everyone can learn, grow, and thrive.
"Join the fight and take a look at the Trevor Project's Coming Out Handbook, and all of our resources for LGBTQ+ rights and inclusion," the email continues.
The Oklahoma Education Association (OEA) is the state affiliate of the NEA. On its website, the OEA declares, "Only the OEA is affiliated with a national parent organization—the National Education Association—that is fighting to keep public education safe from those who would destroy it for self-interest reasons."
The OEA previously offered an "LGBTQ+ Advocacy Toolkit" for its teacher members that included NEA material advising teachers on ways to keep parents in the dark if a child expresses interest in a transgender identity, apparently even in situations where the child is in pre-K and/or has intellectual disabilities.

link